Tomorrow's Tech Economy: Pathways to Carbon-free Innovation Landscapes
TIME: 15:00 – 16:15 (CEST)
From the widespread adoption of artificial intelligence to the emergence of the gig economy and more, technology is transforming the transatlantic economy at a rapid pace. Yet, technological progress is not an end in itself. Addressing inequalities and moving towards a carbon-free economy and society will require large-scale investments in innovation and rethinking the system of how we innovate in the private and public sector.
How should policymakers balance fostering economic growth through innovation with the need to address core concerns like privacy, economic inequality, and job displacement through technological adoption? What principles should guide the U.S. and E.U. leaders as they seek to meet shared challenges? This panel will explore the current landscape of the innovation economy on both continents and offer answers to the questions above.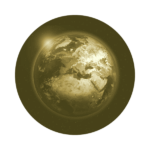 The Green New Deal
Implementing a European and transatlantic sustainable recovery & just transition
Growing coalitions around innovative, carbon-neutral, and just economies that promote welfare, social equity, and social mobility.